Overview

Edmund Bell is a specialist converter of interior soft furnishing fabrics for contract and residential use. Established in 1855, Edmund Bell is one of the oldest brands in its sectors. Its diverse global customer base ranges from small curtain makers to the largest manufacturers, contractors and wholesalers.
From its 34,300 sq ft manufacturing and distribution centre on Kingsway Business Park, the business supplies UK customers as well as over 50 countries globally.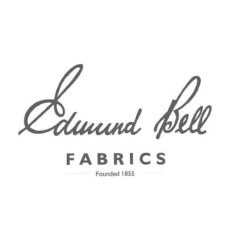 "We purchased the business in 2008 from US fortune 500 company, Leggett & Platt. At the time, Edmund Bell operated out of rented property. It was an important aspect of our strategy to purchase a new building that provided the confidence of our long-term intentions for the business's financial security. It was important the site had excellent logistics connections and would allow for continued expansion of our business. In addition, the property and business park needed to have an overall look and feel that matched the stature of the Edmund Bell brand," comments Managing Director, John Atherton.
"Having looked at several possible sites, Kingsway's location alongside the M62 made it a clear favourite – both for the receipt of raw materials and for the distribution of finished goods to destinations in the UK and overseas. Choosing this location also ensured easy commuting for those employees who are still resident in Bradford but moved with us to Kingsway when the business relocated.
"Kingsway offered a brand-new facility in a modern, clean and carefully designed environment that reflects the high standards that are akin to our company's values –and is ideally located on a motorway junction, thereby creating excellent opportunities for both local and regional recruitment.
"Our impressive new premises have created an ideal working environment for our expanding team and the modern appearance of the business park helps to maintain the image of Edmund Bell as a forward-thinking business.
"Today, our skilled workforce is made up of people who commute from all areas of Rochdale and the surrounding areas. Our location is convenient for our field-based staff and as the business has continued to grow, we have successfully recruited and attracted high-calibre individuals for a variety of roles within the business. Our growth plans for the future are expected to generate further opportunities for both skilled and semi-skilled staff."