Overview

JustFulfil founded in 2019, uses an advanced software platform and highly efficient pick and pack system to offer e-commerce clients fast and affordable warehousing and delivery services.
JustFulfil was only six months old when it came to realise that its original premises in West Yorkshire would not help the business meet its ambitious targets for growth. The rather remote office and warehouse was difficult for staff to get to without a car, and too far from the motorway network for a business that relies on the fast and efficient fulfillment of orders. A few months after its foundation, the company started looking for a more suitable facility.
It had specific requirements. The new premises needed to provide flexible and future-proof warehouse and office space, and give the business easy access to the motorway network, as well as being accessible by public transport. JustFulfil completed a deal for Unit 6 of the Logic development at Kingsway Business Park in early 2020 and moved in shortly afterwards.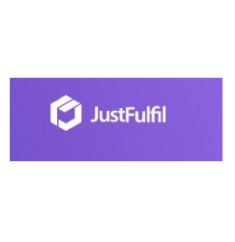 JustFulfil founder Rob Lihou says: "Logic gives us the space and facilities required to move ahead with our business plan. It will allow us to take on new staff in both warehouse roles and software development roles allowing the business to grow and achieve its ambitions."
Unit 6 at Logic now serves as the company's head office and warehouse space, and Rob adds that the brand new building is ideal for a number of reasons. Most importantly, the location is just minutes from the M62 motorway, allowing for the speedier fulfilment of orders.
He also cites Rochdale's excellent business facilities and its central location in a diverse transport network. Rob says: "Logic offers a great range of transport options for staff. Our previous site was in the middle of nowhere making it a difficult place to get to unless you have a car. Logic's excellent location means our staff have the option to choose between public transport, car or bike."
JustFulfil has taken out a five year lease on Unit 6 in a deal supported by the Rochdale Development Agency (RDA), and has plans to create a number of new jobs in the near future, including several highly skilled roles.
JustFulfil's move into Logic in early 2020 couldn't have come at a better time. Order volumes rocketed by 200% at the start of the first COVID lockdown and continued at high rate for a number of weeks. There were challenges at first but, with a new shift system in place and the recruitment of two new members of staff, the business was able to keep working at full capacity in a safe and socially distanced way.
Alongside pandemic measures JustFulfil has also been using its new premises to meet wider business ambitions. The company has invested in new machinery (high level order pickers) to allow it to utilise the full height of the warehouse space. Several new customers have been onboarded during the pandemic, offering products ranging from coffee to motivational posters.
"Our biggest focus remains on software development which we see as the businesses core competency," says Rob. "This includes our cloud based portal through which our clients can manage their orders and stock, and our warehouse management system which drives our fully digital picking and packing process."
Nobody saw 2020 coming, but JustFulfil has managed to meet growth targets despite the challenges of COVID. That is down in no small part to a very timely move to Unit 6 at Logic. "We're delighted with the way the move has turned out," says Rob. "It's an excellent location for us."