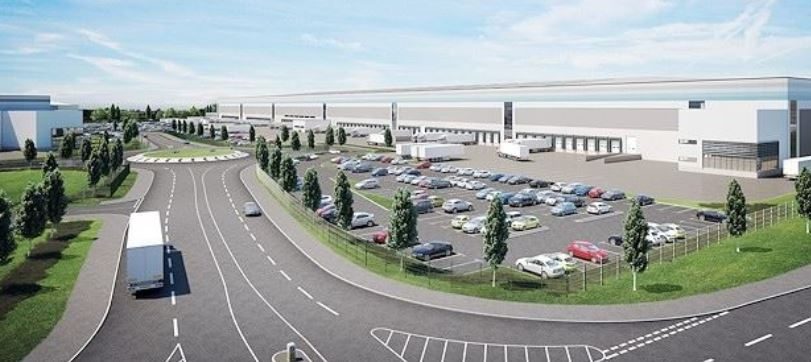 £13.5m road projects represent 'new dawn' for Rochdale

The completion of two major road projects in Rochdale represents a 'new dawn' for the borough and will create thousands of new jobs.
That's the view of Rochdale Development Agency's chairman Paul Ormerod after the completion of the Kingsway Business Park Northern Loop Road and phase one of the South Heywood link road were included in a list of seven 'shovel ready' projects designed to drive the region's economic recovery from Covid-19.
The seven projects are set to benefit from £54m in Government funding and were put forward in a bid from the Greater Manchester Combined Authority because they can be delivered within less than 18 months.
Mr Ormerod said: "These two projects represent a new dawn for Rochdale and will be the catalyst for the creation of thousands of new jobs in the borough.
"The completion of the Kingsway Business Park Northern Loop Road is the missing piece of the jigsaw for the 420-acre Kingsway site. It's already one of the North West's most strategically important business parks and this will make it even more accessible and even more appealing."
£3.5m has been earmarked for the project while another £10m has been pledged for the South Heywood link road, which will connect the M62 at Junction 19 to new and existing employment sites and homes at South Heywood.
Mr Ormerod, a distinguished economist and acclaimed author, said the new road would take HGVs and traffic away from residential areas.
"It's estimated that the two projects will create almost 3,500 jobs between them and up to 1,000 new homes," he said. "It represents a massive boost to Rochdale's economy in the short and long-term.
"Last month Rochdale unveiled a masterplan to create more than 10m sq ft of employment space and 12,000 homes over the next decade which underlines the level of our ambitions."
Rochdale Council leader, Allen Brett, said: "This is a welcome endorsement from national Government which speaks of their obvious confidence in Rochdale's growth plan, as well as our borough's proven track record in successfully delivering major regeneration projects."
The other five schemes included in the seven 'shovel ready' projects set to benefit from the £54m in Government funding after being included in the Greater Manchester Combined Authority bid were:
• Manchester Innovation Activities Hub, Manchester: £4m
• Mayfield, Manchester: £23m
• Port Salford early infrastructure works, Salford: £6m
• Conversion of iconic empty high street retail unit into new workspace, Stockport: £3.5m
• Stockport Exchange Phase 4 and Clean Energy Infrastructure: £6.6m
The projects can be delivered within 18 months – providing an immediate kick-start to the creation of new jobs in Greater Manchester's growth sectors.
Go Back