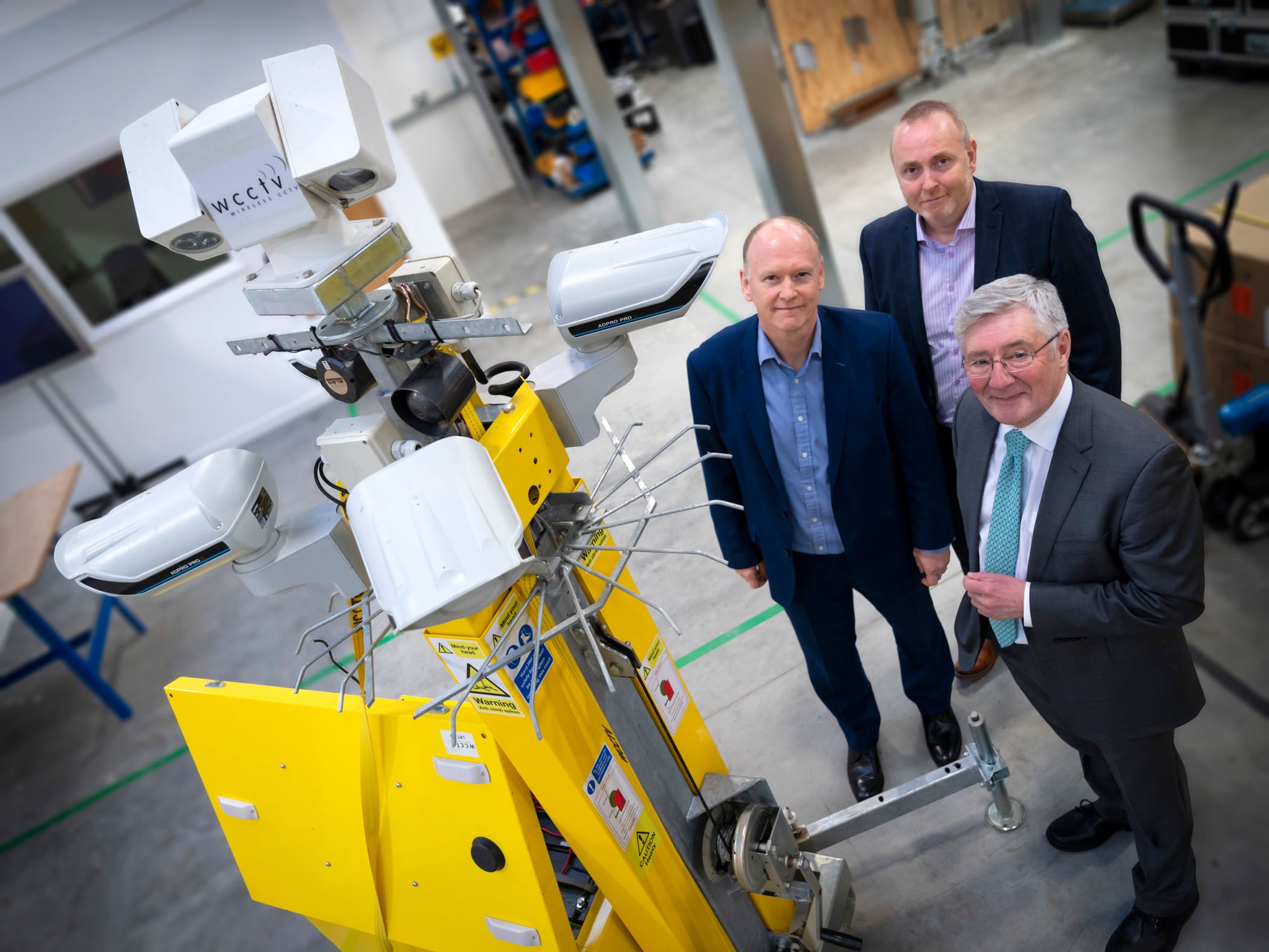 CCTV firm sees opportunity for growth with new technology

Rochdale-based WCCTV is focusing on further expansion this year after securing major new contracts worth over £3m.
The company, which operates CCTV and body worn cameras, has won contracts with a number of major retailers after developing the world's first 4G body camera with live transmission.
The technology, which is being exported around the world, has bagged a number of international industry accolades and has helped fuel massive investment into their Rochdale base, as well as creating jobs.
The company shared the news during a visit by Rochdale MP Tony Lloyd to its headquarters at Kingsway Business Park, which the council helped them move into in 2015.
CEO Daniel Gilbertson said: "Since moving onto Kingsway in 2015, staff numbers have increased from 35 to 70, and we expect that to increase to 90 by the end of this year and 110 by the end of 2020. Our turnover has also more than doubled, going from £6m to £13.1m.
"We've invested a lot in this base because we've got the space to expand as the company grows. Between buying the building and repurposing it to accommodate our expanding workforce, we've invested almost £2.5m.
"We've got a fantastic site here at Kingsway and a really good skills base in Rochdale. Around 10 per cent of our staff are apprentices and many end up in management roles."
Tony Lloyd,said: "I really enjoyed my visit to WCCTV and meeting their Rochdale team, particularly the apprentices. Rochdale has a record of world class innovation and it's great to see that local companies are continuing this tradition with groundbreaking products that are used around the globe. All this means more investment in Rochdale and jobs for our local residents and that's something I'm very proud to see."
Go Back