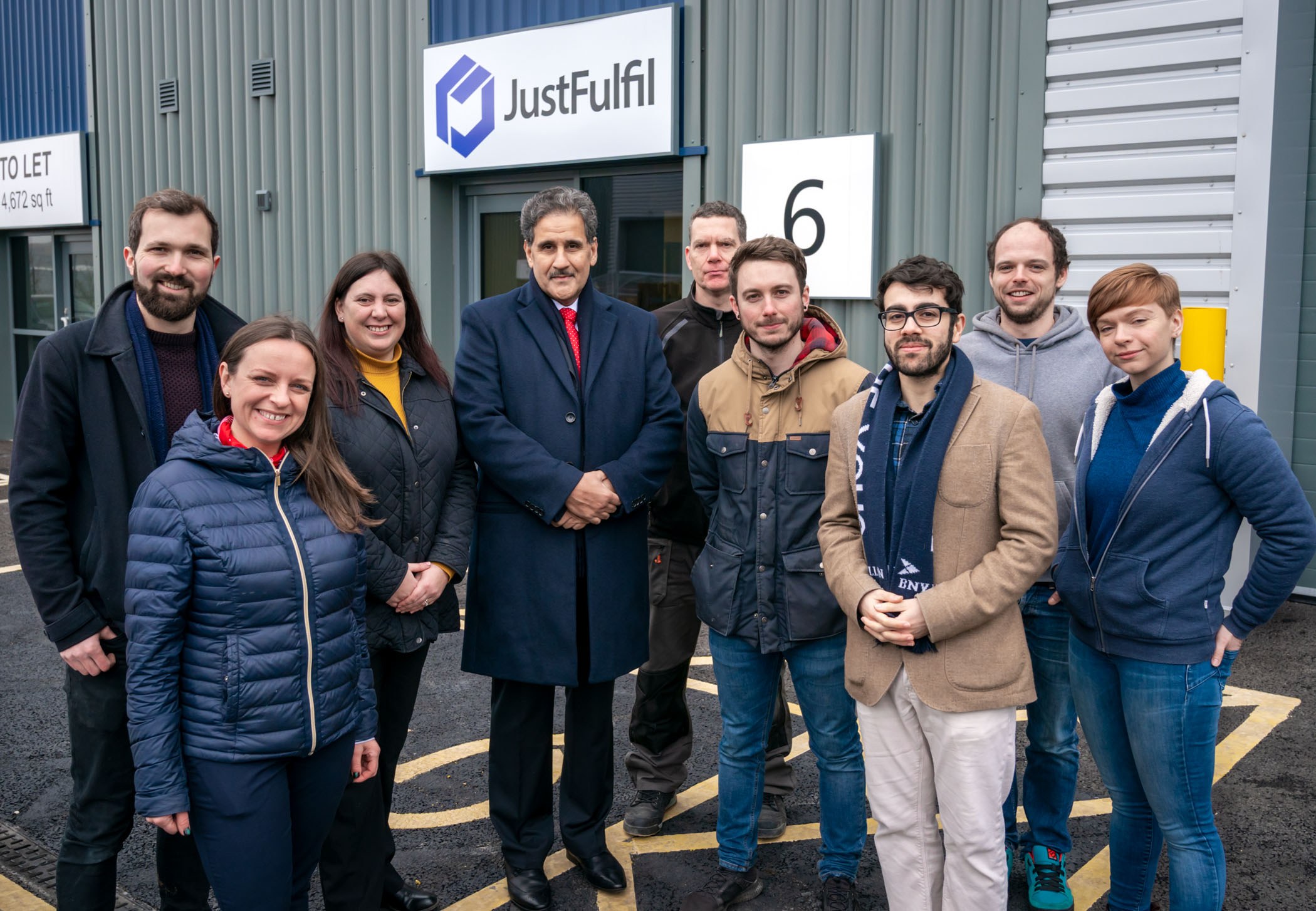 High tech start-up JustFulFil Completes Logic move and targets growth

Growing e-commerce service business chooses new Logic development at Kingsway Business Park in Rochdale, citing prime location and facilities
E-commerce service business JustFulfil has completed a deal for Unit 6 of the Logic development at Kingsway Business Park in Rochdale and will relocate from its current premises in West Yorkshire later this month.
Founded just six months ago, JustFulfil uses an advanced software platform and highly efficient pick and pack system to offer e-commerce clients fast and affordable warehousing and delivery services. The move to Logic will give the company the space and location it needs to continue its impressive growth.
JustFulfil founder Rob Lihou says: "Logic gives us the space and facilities required to move ahead with our business plan. It will allow us to take on new staff in both warehouse roles and software development roles allowing the business to grow and achieve its ambitions."
Unit 6 at Logic will serve as the company's head office and warehouse space, and Rob adds that the brand new building is ideal for a number of reasons. Most importantly, the location is just minutes from the M62 motorway, allowing for the speedier fulfilment of orders.
He also cites Rochdale's excellent business facilities and its central location in a diverse transport network. Rob says: "Logic offers a great range of transport options for staff. Our current site is on top of a hill in the middle of nowhere making it a difficult place to get to unless you have a car. The new site will give our staff the option to choose between public transport, car or bike!"
JustFulfil has taken out a five year lease on Unit 6 in a deal supported by the Rochdale Development Agency (RDA), and has plans to create 16 new jobs over two years, including a number of highly skilled roles. The RDA helped the company find the right premises for its needs and connected it to relevant business services offered by Rochdale Borough Council.
Councillor John Blundell, cabinet member for regeneration at Rochdale Borough Council and board member of the Rochdale Development Agency says: "JustFulfil's decision to move to Logic is another sign that Kingsway and Rochdale are increasingly attractive locations for ambitious businesses. JustFulfil is a high tech, high growth business and has chosen Rochdale because of its excellent location, transport links and business support. We are delighted to welcome the business to our Borough."
Kingsway Business Park is one of the best-performing business parks in the North of England, and boasts ASDA Wincanton, JD Sports and WCCTV among its occupants. Logic, a new development at Kingsway was completed in mid 2019. The development has just four remaining units available to let. The retained agents are JLL, BC Real Estate and Barton Kendal.
Photo: L - R Rob Lihou, Kim Parker, Michelle McHugh, Councilor Shah Wazir, Mark Wisbey Sam Jones Ersel Aker Jack Pearsall Janet Wareing
Go Back