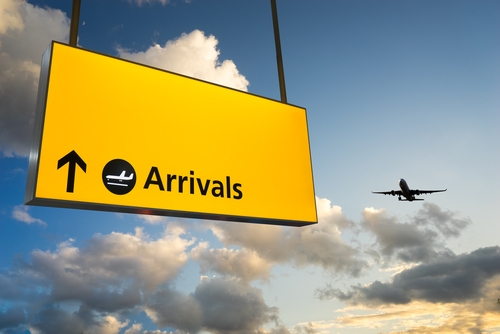 Rochdale in the running for major airport contract

Rochdale's Kingsway Business Park could be home to one of four major logistics hubs which will help deliver Heathrow's third runway.
A delegation from Heathrow airport will visit the site today (Friday 13 April) as part of a national tour. Heathrow expansion is a critical national infrastructure project for the UK which is expected to deliver £16bn in economic benefits and 15,300 jobs across the North West.
Sixteen sites across the North West were originally put forward, with Kingsway making it down to the last eight. A total of 65 sites across the UK are being visited, with shortlisting expected to take place at the end of the year.
Heathrow is pioneering Logistics Hubs, where components of the airport will be pre-assembled, before being transported in consolidated loads to the airport. The idea of the hubs is to ensure that the whole country benefits economically from the Heathrow expansion, with the airport looking for 60 per cent of its spend to be outside London.
At 420 acres, Kingsway is one of Rochdale's major business parks, with 3.2m square feet of employment space occupied by major companies, including JD Sport's international distribution hub and Asda Wincanton. Around 2,500 people are permanently employed at the site, which is managed by a partnership consisting of Wilson Bowden Developments Ltd, Rochdale Development Agency, Rochdale Council and Homes England.
John Searle, director of economy at Rochdale Borough Council, said: "With its exceptional transport links, thriving logistics and manufacturing base and acres of employment space, we know that Rochdale is a fantastic place to do business. The fact that Kingsway is being considered for major projects like this shows that it is now being recognised nationally.
"We've seen over £55m of investment ploughed into Kingsway Business Park in the last three years, with businesses like JD Sports expanding their base here and new speculative units being built to meet market demand. I look forward to sharing this success story with the delegation today and I'm confident they'll be impressed with what they see here."
Lord Deighton, Chairman at Heathrow Airport said: "Heathrow expansion is a once in a generation opportunity to transform the UK construction industry, build for the future and deliver a lasting skills legacy for future generations. All of this comes at a pivotal time for our country, as it prepares itself to leave the EU and where we need to build for our future in both travel and trade.
"An expanded Heathrow is for all of Britain and the Logistics Hubs are instrumental in our aim to ensure that expansion spreads the huge potential of its £187 billion in economic benefits across the UK, whilst minimising the impact on the airport's local communities. Off-site construction is an innovative way for these balances to be met and we can't wait to see for ourselves the opportunity we have in working with the best businesses in the country."
Go Back