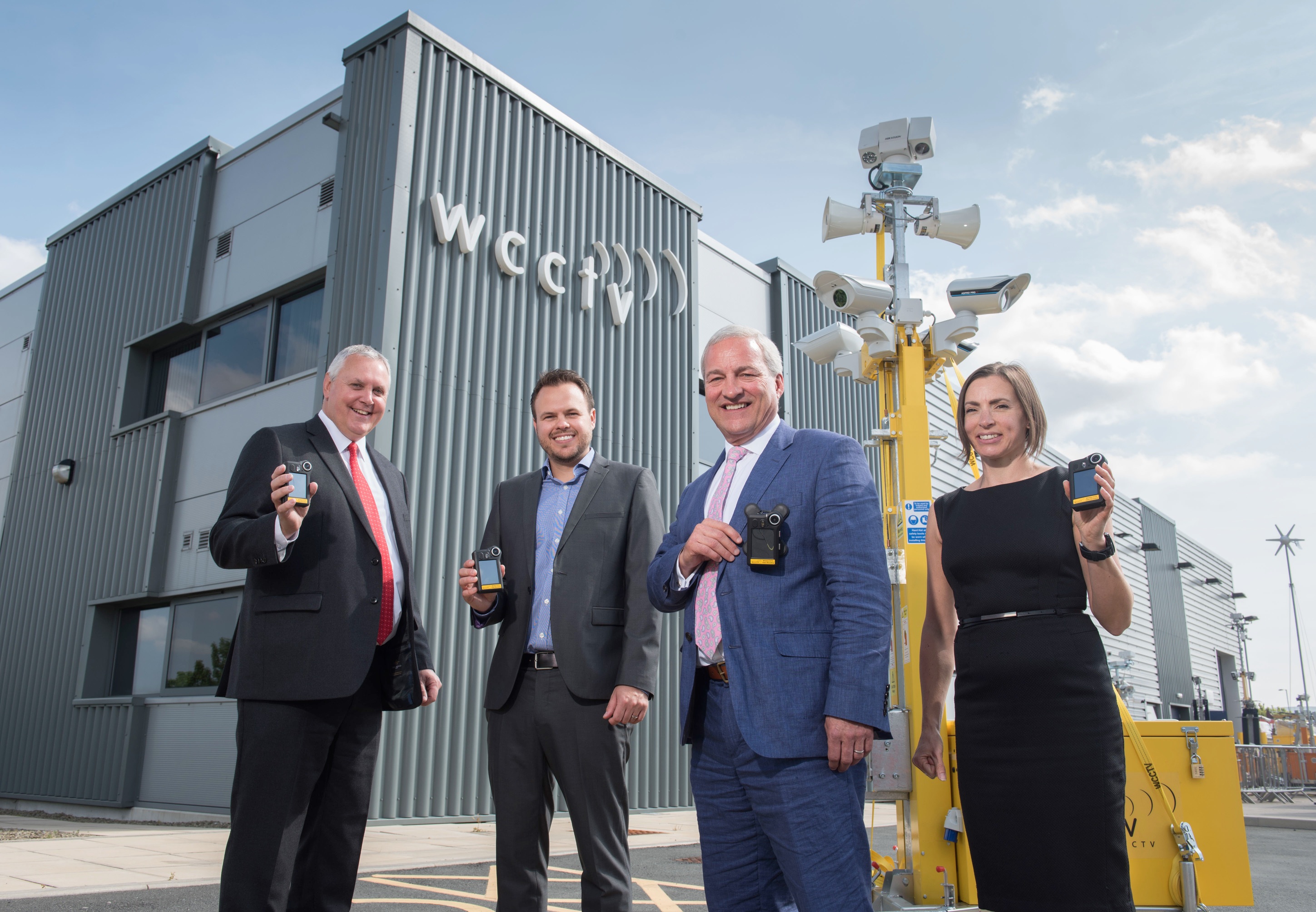 WCCTV Sets Sights On Growth With HSBC Funding

A leading surveillance systems manufacturer based in Rochdale, Greater Manchester is eyeing up growth thanks to a £1.1 million funding package from HSBC UK.
Wireless CCTV Ltd (WCCTV), which specialises in providing redeployable CCTV, site security systems, body worn cameras and time lapse video services, will use the funding package to purchase additional CCTV mobile towers and body-worn cameras.
This fresh wave of investment will enable the 17-year old business to increase its sales capacity and work with a greater number of UK-based construction, utilities and highways infrastructure firms that use WCCTV's rapid deployment CCTV Towers. Additionally, the business will now be able to grow its body-worn cameras offering which has seen enormous success in the retail sector as well as with emergency services personnel.
Over the next 12 months, the funding is expected to support the creation of ten full-time jobs and apprenticeships in WCCTV, and boost turnover by 15 per cent.
James Thornhill, Finance Director at WCCTV, said: "We needed to reinforce our product offering to continue driving sales and the financial support we have received from HSBC has enabled us to do this.
"We have noticed a rise in the number of companies and organisations wanting to use our intelligent surveillance devices in a remote capacity so we needed to ensure the business' stock supplies could meet this demand."
Jonathan Rutter, HSBC UK's Relationship Director for North Yorkshire and Humber, added: "The breadth and scope of WCCTV's business is really quite staggering. From construction and utilities companies to major retailers and public sector organisations throughout the UK, WCCTV has a range of products and services that have the potential to reach all corners of a business. I hope HSBC's support gives WCCTV the impetus to harness this diversity and continue its growth and expansion across the country."
WCCTV launched in 2001 and has offices in Rochdale, Hemel Hempstead and Dallas, Texas, with a total of 67 UK staff.
Its systems transmit live and recorded images over wireless networks including 3G and 4G, satellite, Wi-Fi and broadband networks. The company provides covert, overt and bespoke systems on a sale or rental basis.
Go Back